Saving People Money in – CO, ID, NC, TX, WA
Start your journey to home ownership by applying today through our online portal. 
Interest Rate Search Tool
Interest rates are important, and ours are LOW!! See what rates you can expect from LOW COST MORTGAGE. Use the link below to access the Interest Rate Search Tool. This is a "LIVE FEED" so it does change every min.
Opt-Out PRE-SCREEN
Stop receiving 20-40+ calls per day from mortgage companies. Protect your information before your credit is pulled by opting out of "Pre-Screened" offers by mortgage companies that are buying your information online.
A Mortgage Company to Change the Mortgage Industry.
Low Cost Mortgage was created in 2018 not only to compete but to dominate the mortgage industry by providing a budget friendly financing option.  With our efficient, LOW COST approach to every aspect of the mortgage process you save money.
Innovations in technology, great relationships within the industry, and an amazing staff make this dream of providing a LOW COST Mortgage to thousands of people a reality.
OUR VISION
Our vision is to save home owners time and money on the largest investment of their life. We strive to provide the Low Cost Mortgage solution without sacrificing speed or quality.
OUR MISSION
As a provider of mortgages in a heavily saturated industry of high cost and high profit mortgage lenders. Our Mission is to be Fast, Good, and Cheap in an industry that is Slow, Bad, and Expensive.
WHAT OUR CLIENTS ARE SAYING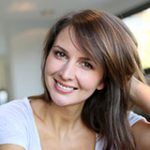 " Mike and Steve were amazing through the entire process! Highly recommend! When our appraisal came back too low to purchase on the original house we wanted, they were able to help us close on our dream home in less than 3 weeks! Everything worked out perfectly. Easiest closing I've ever had! " - Google Business Review

" Low Cost Mortgage is amazing hands down!!!!!!!!!!! I have purchased many homes in the past but no organization, customer service, or rates, come close to what they offered. From the first time speaking with Mike, it was extremely apparent that he not only cares, but he really wanted to do the best for the customer. Mike is a prior service member that empowers other service men and women throughout his organization and out. He and his organization speak with you at a level that is very easy to understand and provides you with multiple options to fit your situation. If you are looking for a company or people that really have your best interests in mind; look no further!!!!! This organization should be your first and last choice every time!!!!!! Thank you LCM for being so awesome. " - Google Business Reviews

" Mike and his team are the absolute best!! Mike personally reached out to my buyer's lender to assist in solving issues getting my house sold so that I can complete my purchase of a new home. His willingness to go the extra mile is exactly what will protect buyers and get them what they need. Highly recommended!! " - Google Business Review
FAQ
If you have any questions about financing options and mortgage loans in general please call us at 719 - 362 - 0439
See our FAQ Below!
Low Cost Mortgage was created several years ago out of the need for a quick, low cost solution to mortgage lending. The mission of Low Cost Mortgage is to be the low cost provider of mortgage loans.
There are a lot of different variables that mortgage lenders look at to see what you qualify for. The easiest thing to do is to apply online or call us to discuss your situation. 719-362-0439